Competition Overview
*Updated: Submission Deadline has been extended to July 18, 2016 at 11:59PM EST* 
The Tanzanian Hostel Design Competition is an international design competition to attract the best design ideas and solutions from architects and architectural students from around the world to create a place of healing and rest on two sites, near to Tanzania's primary cancer treatment hospitals. Participants in the competition may submit designs for either site or a prototype solution that are adaptable to both Tanzanian sites.
There are two tracks for the competition: one for professionals and one for students. Graduate students who are working full-time may submit to the professional track. Participants may compete in teams and should submit one entry for the team. 
The general requirements for the hostels are below to allow designers the opportunity to begin the process of researching building technologies and the cultural context for which these hostels will be placed. Detailed site surveys are underway for the plots of both hostel locations, to be provided on our website at a later date.
There will be a period to submit questions from April 7 to May 6. We will post answers to frequently asked questions to our website.
Sign up for our email list to receive updates when we post the site surveys, when the competition opens, and when we post answers to frequently asked questions.
Click below for submission requirements or to submit a design: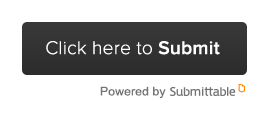 General Program Goals (Dar es Salaam Hostel & Mwanza Hostel)
Maximize impact in the local community through innovative methods of connecting the project to the region it will be serving and engaging the community through the construction process.
Utilize inventive technologies and construction techniques, to minimize construction cost and/or construction time.
Feature advanced infection control and natural ventilation techniques to provide a safe and comfortable environment for patients and their families. The use of fans to improve air flow, in addition to harnessing prevailing breezes, is recommended.
Incorporate eco-friendly, energy-efficient and sustainable design elements such as renewable energy sources, rain-water harvesting and on-site treatment.
Provide a contextually appropriate solution that speaks to the culture, climate, landscape, and history of Tanzania.
Incorporate nature, views of nature, healing gardens, and natural light into the design of the site.
Respond to maintenance, service, and infrastructural issues in the developing world to create a solution that is easy to maintain and adaptable to the growing infrastructure around it.
Meet the needs of international accessibility standards.
Site Specific Program Requirements
The Hostel at Ocean Road Cancer Institute (ORCI) in Dar es Salaam, Tanzania:
Accommodate 40 – 50 women (patients and possibly caregivers) as guests at a time; two patients can share a room.
Feature a fully-equipped kitchen, with a stove, microwave, refrigerator and a place to store food.
Include indoor community bathroom facilities that take into account the need for infection-control among immuno-compromised patients.
Use ceiling fans and good ventilation to take advantage of ocean breezes.
Include a system for patient monitoring and staff-patient communications.
Incorporate an indoor area for recreational activities; this could be a large living room or dedicated recreational space for television/video entertainment, arts and crafts, physical rehabilitation and support groups.
Include an onsite electrical generator in addition to any renewable energy features included in the design.
ORCI is close to The State House of Tanzania (the offices of the President), restricting the height of the Dar es Salaam hostel to a maximum of four stories.
Dar es Salaam is not a seismic zone, and cyclones (the Indian Ocean equivalent of hurricanes or typhoons) are extremely rare, so local code does not require the building to be earthquake- or cyclone-resistant. The facility should, however, be constructed to withstand the heavy rains and winds of Tanzania's rainy season.
There is sufficient parking at ORCI close to the site of the proposed building, so no additional parking is needed.
Designers should avoid blocking the main administrative building.
There is no need for passenger drop-off, since the hospital's designated parking area is readily accessible to the site.
The facility should provide elevators, and if possible also including ramps to provide a backup method of vertical circulation for patients in the event of power issues.
Only a percentage of the rooms are required to be handicap-accessible, since the majority of the patients are not disabled. One or two handicap-accessible rooms on each floor of the building would be sufficient.
Additional information on the ORCI site can be downloaded below:
The Hostel at Bugando Medical Centre (BMC) in Mwanza, Tanzania:
Accommodate 40 – 50 women (patients and possibly caregivers) as guests at a time; two patients can share a room.
Feature a fully-equipped kitchen, with a stove, microwave, refrigerator and a place to store food.
Include a system for patient monitoring and staff-patient communications.
Incorporate an indoor area for recreational activities; this could be a large living room or dedicated recreational space for television/video entertainment, arts and crafts, physical rehabilitation and support groups.
The hostel site is on the shores of Lake Victoria.
The site is located at Block A, Kabuhoro area, on a hill about 3.5 kilometers off Airport Road and five kilometres from the center of Mwanza City. The site is accessed by a gravel road 2.5 kilometers from the tarmac road.
Preliminary investigations indicate that the soil structure is rocky strata. More detailed soil investigations will be conducted.
The maximum height limit is 15 stories on the Mwanza site, each with head room of three meters; however, given the size of the plot, we would encourage designs of several smaller buildings grouped together.
The hostel in Mwanza will need to accommodate additional parking on site.
If designs include ramps, only a percentage of the building should be accessible in this manner.
The hostel can be connected to the Mwanza municipal water supply, although sustainable water features, as mentioned in the General Program Design Goals, should be included as appropriate.
The plan should include latrines, as the existing centralized sewage/drainage systems are located very far from the site, but they must take into account the need for infection-control among immuno-compromised patients.
Solar power should not be installed as the sole means of meeting the power needs of the hostel.
There is access to the Mwanza City electrical grid, but the power supply is not reliable; the design should include back-up generators.
Mwanza is an endemic malaria region, so designs should incorporate drainage elements that eliminate standing water around the hostel to the greatest extent possible.
Additional information on the Bugando Medical Centre site can be downloaded below:
Click below for submission requirements or to submit a design